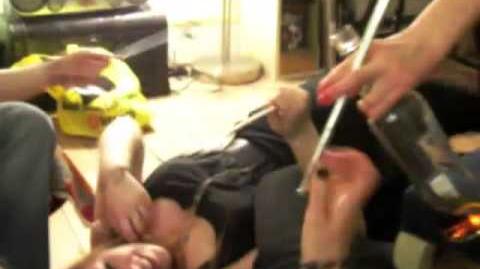 A Whollyday occurring on 18 Bureaucracy aka 25 August (Festival of Hanky-Panky Spankies) and 36 Aftermath aka 24 November (Spanking Fest). About once every seven years, Festival of Hanky-Panky Spankies is also Go Topless Day.
Celebration
Edit
Do you like spanking?  Do you like getting spanked?  Do you have friends and relatives who do too?  Then today is your day to go for it.
Whollyday created by Mythics of Harmonia (Festival of Hanky Panky Spankies) and the Discordian Division of the Ek-sen-triks CluborGuild (Spanking Fest). The holyday began at the World Domination Conference & Summit Meeting of the Mythics and D & D of the ECG in 2006. Text from Principia Harmonia and Ek-sen-trik-kuh Discordia: The Tales of Shamlicht.
Ad blocker interference detected!
Wikia is a free-to-use site that makes money from advertising. We have a modified experience for viewers using ad blockers

Wikia is not accessible if you've made further modifications. Remove the custom ad blocker rule(s) and the page will load as expected.